Remodeling your entire house might sound like a huge undertaking. Honestly, it is. But that doesn't mean it has to be impossible or even all that difficult, especially if you hire a professional remodeling and construction company like Brownlow & Sons. We're adept at installing a variety of exterior additions to your home to improve it both structurally and aesthetically.
When thinking about remodeling your entire house or just the exterior, it's important to break it down into specific components. For instance, when it comes to our home services, we specialize in the installation and repair of siding, gutters, and roofing.
But we offer a variety of other services that cater to the remodeling of the exterior of your home as well, including a whole host of painting services. You see, when you hire Brownlow & Sons to take on your construction project, you're getting the whole package. And we're upfront with you about the process from the beginning.
view our before & after gallery
Uncompromising standards of prep and finish work, the best products, project management and the Brownlow & Sons warranty are all included in all Brownlow & Sons Construction Jobs.

Rain Gutters
Without correctly functioning gutters, you may wind up dealing with drainage and roofing problems. We cover both gutter installation and gutter repair, ensuring every project is handled with care and skill. We work quickly, but we won't rush the installation at the cost of quality.
Rain gutters
Copper, Vinyl & Aluminum gutters
Downspouts
Gutter screens
Gutter leaf guard
Gutter protection systems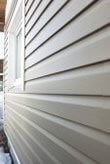 Siding
Siding is a key component to the structure of your house. It aids in weather-proofing the structure and with proper sealing allows for expedient water run-off. However, home siding also offers an aesthetic aspect. It provides a clean and precise design for the exterior of your home and wears much better than a standard flat surface.
Vinyl siding
Cedar siding
Wood siding
Aluminum siding
Steel siding
Siding Repair
Siding Installation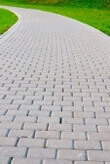 Stone Masonry & Concrete
Natural stone brings the beauty out in your home. As an accent to your garden or as an addition to entryway steps, stone signifies class. We offer stone renovations for a variety of projects and ensure customer satisfaction in every single case.
Sidewalks
Stucco
Power Washing
Concrete, Brick & Stone
Patios
Brick Veneer
Tuckpointing
Chimney Rebuilds
Chimney Tuckpoint